Top 50 Albums of 2011 45 thru 41
by Kyle Mitchell, the editor and founder of Music Savage, lover of music, hater of remixes.
We all love lists, and we all love sarcasm.  Though, I think its important to reflect upon the last year of music, I'm going to do so through the use of a list.  It was a fantastic year full of awesome albums, and I'm going to count down a bunch of my favorites, and give you something to listen to while reading.
45. Beirut – Riptide
Beirut – Santa Fe
A much more accessible, hookladen, and easy to enjoy album was released by Beirut this year. This album will make a lot of lists, and is low on mine only because I wasn't exposed until a month ago. But the songs are the matter here, they are extremely wonderful to listen to. Their gypsy folk style here is really wonderful. Its a bit sweet, more straightforward and less discovery of archaic sounds. Favorites include: Santa Fe, East Harlem, and Goshen.
Buy > The Rip Tide
44. J Mascis – Several Shades of Why
Is It Done
Dinosaur Jr.'s J Mascis put out his solo album this year to much acclaim and for good reason. Its singer-songwriter nature fits in with the aging crowd of Dino Jr. fans yet the voice and some of the (albeit toned down) guitar solo sounds are still ringing true. The songs are honest, forthright and approachable to listeners and fans of the genre, and of Dino Jr. Favorites include: Is it Done, and Where You Are.
Buy > Several Shades of Why
43. Okkervil River – I Am Very Far
Okkervil River – Wake and Be Fine
I'm a big fan of Okkervil River's Will Sheff, he might be one of the best songwriters in music, at least he's one of my favorites. Admittedly, and frankly I found it at first much different from previous opus(es) and found a bit harder to digest these songs. As the year wore on, I found myself ticking on this album from time to time and it clicked and found itself. It is sonically larger than previous efforts, the songwriting a bit more vague, and as I read this, that sounds like a bad thing. Its not. This is quite a special album that fans will / have grown to love for its fantastic soundscapes, and quizzical paranoia abounds the less dark songwriting. Favorites include: Wake and Be Fine, We Need a Myth, and Your Past Life As a Blast.
Buy > I Am Very Far
42. Hands & Knees – Wholesome
Hands & Knees – Sitting at the Piano Disappearing
Massachusetts own, Hands & Knees released this album that more people need to know about. The album churns and kicks out jangly pop music throughout, with a few curveballs in the form of bluesy ballads that are a nice change of pace from the summery piano jams, and sing alongs that populate most of the album; each track carves out a special place in your memory. If this list was just based on number of listens, the album would be a top 10 for me. Favorites include: Sitting at the Piano Disappearing, The Moonlight is Wicked,, and Dancing on Your Tears.
Buy > Wholesome
41. Kurt von Stetten – Cyclops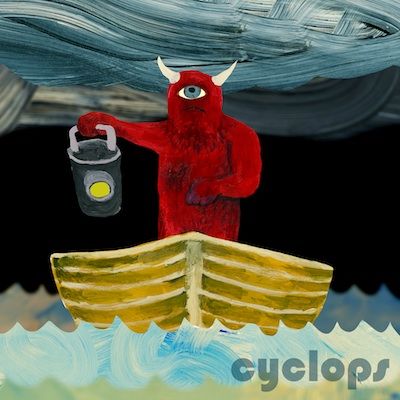 Kurt von Stetten – Codify
Only arriving last week, this album had a small amount of time to carve a place in my heart for 2011. But it definitely caught my ear with its experimentation. The songs are experimental but pop motivated, Kurt never seems to lose sight of making a song accessible; regardless of the quirky things going on in the music. There's a cello ballad about indie rock kids, theres erratic rock on He's No Writer and a 90's sounding slowburner in LARP. The album deepens with each listen, and I've very much enjoyed hearing it again and again. Favorites include: Pussy, L.A.R.P.,, and Indie Rock Kids.
Buy > Cyclops