Video | Jaill – Perfect Ten
by Kyle Mitchell, the editor and founder of Music Savage, lover of music, hater of remixes.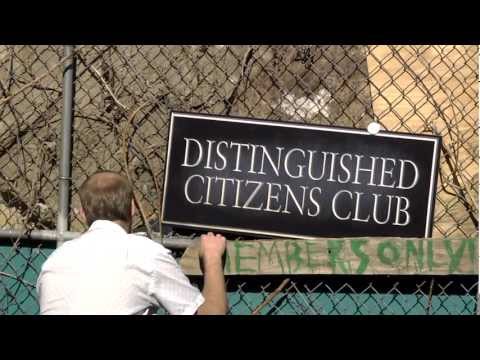 Milwaukee's Jaill released their album Traps, on Sub Pop today as well as the video for their track "Perfect Ten," a guitar driven track with a pretty awesome groove. The video's visual is a little disturbing, but in a funny way.  Check out whether the protagonist makes it into the Distinguished Citizens Club.
Grab Jaill's Traps

Jaill Tour Dates
Jun. 12 – Chicago, Il – Reckless Records instore (Wicker Park)
Jun. 14 – Madison, WI – Exclusive Company instore
Jun. 29 – Milwaukee, WI – Summerfest
Jul. 07 – Des Moines, IA – 80/35 Festival
Jul. 15 – Chicago, IL – Cobra Lounge (Sailor Jerry Presents: Cobra Fest)*#
Jul. 17 – Minneapolis, MN – Triple Rock Social Club*
Jul. 21 – Vancouver, BC – Biltmore Cabaret*
Jul. 22 – Seattle, WA – Capitol Hill Block Party*
Jul. 23 – Portland, OR – Doug Fir*
Jul. 25 – Sacramento, CA – Harlow's*^
Jul. 26 – San Francisco, CA – Bottom of the Hill*^
Jul. 27 – Los Angeles, CA – The Echo*^
Jul. 28 – San Diego, CA – Soda Bar*^
Jul. 29 – Tucson, AZ – Club Congress^
Aug. 02 – Austin, TX – Red 7^
Aug. 03 – Dallas, TX – Bryan Street Tavern^
Aug. 04 – Houston, TX – Rudyard's^
Aug. 05 – New Orleans, LA – Siberia^
Aug. 06 – Huntsville, AL – Voodoo Lounge
Aug. 07 – Nashville, TN – Stone Fox
* w/ King Tuff
# w/Natural Child
^ w/ The Coathangers