New Music | Menomena – Pique
by Kyle Mitchell, the editor and founder of Music Savage, lover of music, hater of remixes.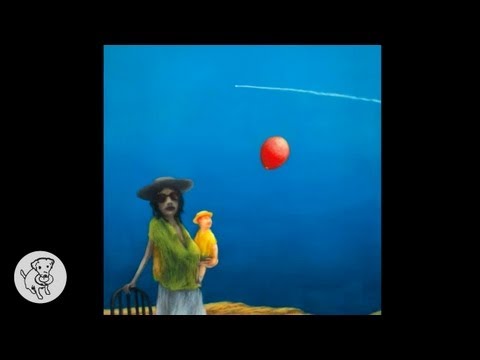 Menomena released a stream of their new song "Pique," off their upcoming album Moms. It's the third released song off the album and anticipation is definitely building. Check out "Pique," another fantastic example of the band's creativity.
Menomena Tour Dates:
9/6 – McDonald Theatre – Eugene, OR #
9/7 – Musicfest NW – Portland, OR +
9/25 – Catalyst – Santa Cruz, CA %
9/26 – Bimbo's 365 Club – San Francisco, CA %
9/27 – El Rey – Los Angeles, CA %
9/28 – Casbah – San Diego, CA %
9/29 – Crescent Ballroom – Phoenix, AZ %
10/2 – Granada Theater – Dallas, TX %
10/3 – Parish – Austin, TX %
10/4 – Fitzgerald's – Houston, TX %
10/5 – One Eyed Jacks – New Orleans, LA %
10/6 – Masquerade – Atlanta, GA %
10/9 – Black Cat – Washington, DC %
10/10 – Union Transfer – Philadelphia, PA %
10/11 – Bowery Ballroom – New York, NY %
10/12 – Music Hall of Williamsburg – Brooklyn, NY %
10/13 – Brighton Music Hall – Allston, MA %
10/16 – La Sala Rossa – Montreal, QC %
10/17 – Horseshoe Tavern – Toronto, ON %
10/18 – Beachland Ballroom – Cleveland, OH %
10/19 – Metro – Chicago, IL %
10/20 – Triple Rock – Minneapolis, MN %
10/23 – Neurolux – Boise, ID %
10/25 – Biltmore – Vancouver, BC %
10/26 – Showbox at the Market – Seattle, WA %
11/23 – Captain's Rest – Glasgow, UK
11/24 – Brudenell Social Club – Leeds, UK
11/26 – Cargo – London, UK
11/28 – Point Ephemere – Paris, France &
11/29 – Laiterie – Strasbourg, France &
11/30 – Atomic Cafe – Munchen, Germany &
12/1 – Postbahnhof – Berlin, Germany &
12/3 – Ubel & Gefahrlich – Hamburg, Germany &
12/4 – Gebaude 9 – Cologne, Germany &
12/5 – Paradiso – Amsterdam, Netherlands &
12/6 – Botanique Orangerie – Brussels, Belgium &
12/7-9 – All Tomorrow's Parties – Minehead, UK
+ – with Beirut, Gardens & Villa
# – with Beirut
% – with PVT
& – with Stacks